My name is Twan, your host. Originally Dutch, but resident of Flanders for so long that I have called myself Belgian for quite some time.
It is possible to speak to you in Dutch, English, German and of course Italian.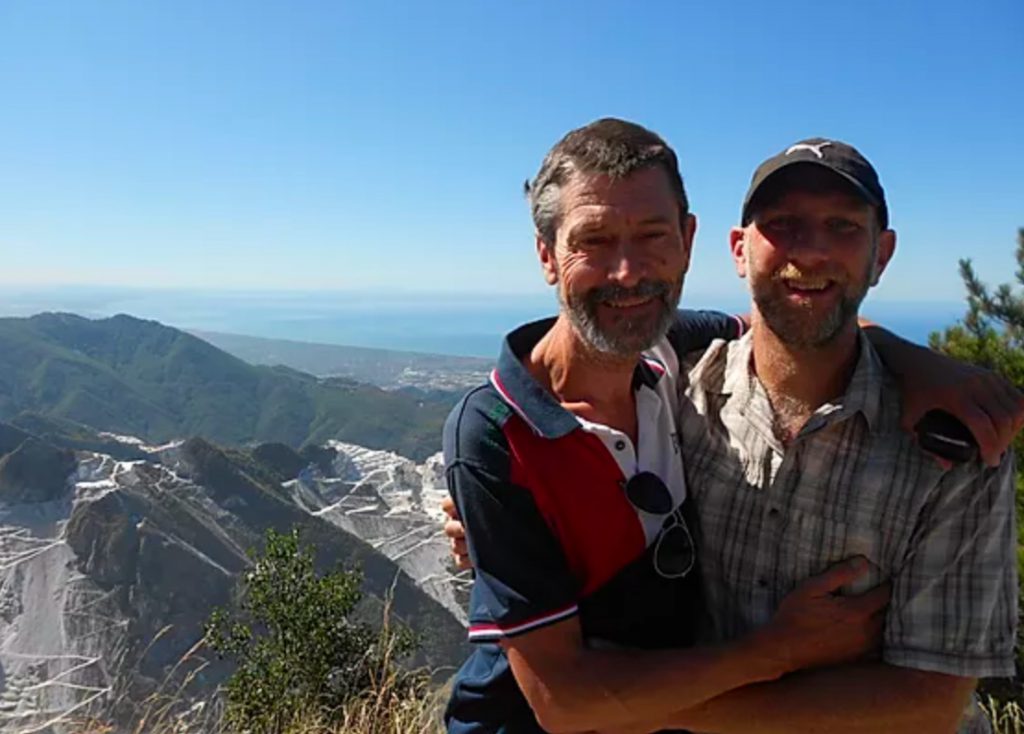 For many years I have lived in Italy with my dog ​​Zeno for most of the year in this beautiful house in this beautiful area, which I once found and bought together with Gert to realize our dream. Unfortunately Gert has not been with us since 2019, but with great pride and pleasure I continue our dream together.
The accommodation is ideal for relaxing with a good book, cooling off in the modest swimming pool, or working in the kitchen with products from the vegetable garden. If you feel like exploring the area and you appreciate it, I will be happy to show you all the special places and inform you about what to do.
In addition, there are many opportunities to be active in the immediate vicinity, such as climbing, swimming, hiking, etc.
It is also possible to inform me of your wishes regarding shopping or other matters, I will be happy to help you.
If you enjoy the peace and quiet, the friendly people and the delicious food, I will do the rest!
Ciao,
Twan